View All News
MEDIA RELEASE - EMAIL PHARMING SCAM
January 26 2023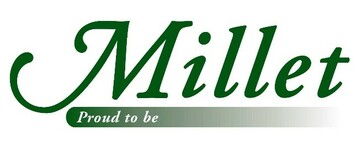 MEDIA RELEASE
January 25, 2023
Town of Millet Remedies Email Pharming Scam
FOR IMMEDIATE RELEASE: (Millet) On Monday, January 16, 2023 the Town of Millet's email system was compromised and have since determined they were the target of an email pharming scam. Approximately 2,100 emails were sent to Administration and Council members' contacts.
Town Administration immediately took necessary action including suspending email accounts and notifying Microsoft to resolve the situation. The Town is not aware of any evidence at this time that any affected contacts' data has been compromised as a result of this situation.
The Town of Millet apologizes for any and all inconveniences this incident may have caused and ask that any contacts who were recipients of these emails promptly do the following:
If you think you may have clicked the link, contact your IT department/contractor.
Unblock the Town of Millet emails (ending in ("@millet.ca"). NOTE: This is the only way that future communication will be possible.
If you have further questions or concerns, please contact the Town of Millet by phone 780-387-4554 or email admin@millet.ca. 

Inquiries may be directed to:
Contact: Lisa Schoening, CAO,
Town of Millet