Members of Council
All members of Council can be contacted through email. 


Mayor Tony Wadsworth
Tony Wadsworth emigrated from Liverpool, England to Alberta, Canada 40 years ago. During his business career, he managed the Insurance and Risk Management Programs of Municipalities across Alberta and has consulted with other municipalities throughout Canada. He has served on Millet Town Council for 9 years, the last 2 of which have been as Mayor. Tony has been involved with Millet Soccer Association since it began in 1990 and, to this day, still organizes the Annual Millet Classic Soccer Tournament held every June.


Councillor Carol Sadoroszney
Carol is most known for her position as Chair of the CIB Committee, thanks to her tireless efforts she has made Millet the Prettiest Little Town in Canada. Carol worked for the Town of Millet in the utilities and development departments for 9 years, after retiring she ran for a seat on Council in 2013 and was elected. Carol is very active on many committees throughout Town. This is her second term as a Councillor for the Town of Millet. She looks forward to serving the residents of the Town of Millet.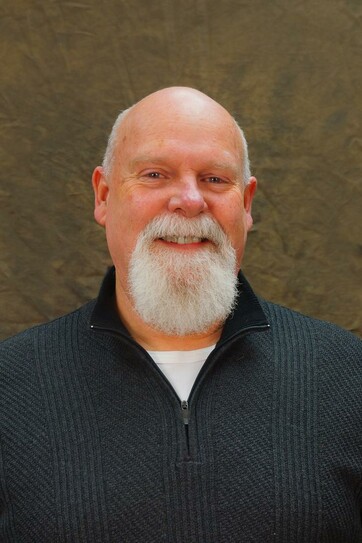 Councillor Doug Peel
My wife Jackie and I have lived in Millet for 23 years. I have volunteered many hours for Millet Scouts, Millet and Griffiths Scott schools, Millet Soccer and with my wife, Millet in Bloom. I work full time for Air Canada at the International airport as well as your town Councillor. I also play in a band called Slap Water. You might have seen us at the Millet Firefly Festival. I represent the Town of Millet on the Yellowhead Regional Library board as well as the Town of Millet Library board. I look forward to serving my second term as your town Councillor.
Councillor Mike Storey
I was born and raised in the famous little Town of Eatonia, Saskatchewan (named after T.C.Eaton). I moved to Alberta in 1969 and articled as a Chartered Accountant. In 1971 I went to work for Gulf Canada doing accounting at their Pincher Creek Gas Plant. In January, 1975, I began my municipal career at the Town of Pincher Creek. With stops in Brooks as Treasurer and Didsbury and Millet as Chief Administrative Officer, my 43 year municipal career now has me as Director of Finance for the Town of Calmar. Married since 2009 to my wife Joy, we share 4 children with families and enjoy our 9 grandchildren. Joy and I are avid sports fans and argue a lot as we cheer on our favorite football, hockey and baseball teams all of which are not the same teams. I look forward to the privilege of serving the residents of Millet.
Councillor Pat Garret
When looking for a place to call home, both my husband Art and myself originally from the Stettler area; decided to raise our children in small town Alberta, Millet. We moved to Millet in 1986, with our children Michael and Rochelle. It all started with my son wanting to join Beavers; I became Rainbow and never looked back. From that time on I was involved in a number of groups and organizations; starting with Scouts, Recreation Board, Minor ball; and then Council. I have been a Town Councillor for over 25 years; and have had the opportunity to be part of most areas pertaining to Council involvement. My major emphasis is Marketing, Promoting and Policing. Some of the committees I am now active with; Tourism, Historical Society, Land Fill Authority, Water Commission Board and Municipal Planning. I have helped initiate and set up policing projects from; Wetaskiwin and District Victim Services Program, a Community Advisory Committee, and Citizens on Patrol. It has been both a pleasure and privilege to be an ambassador for Millet.
Councillor Vicki Pyle
My husband and I moved to Millet in 2003 when his family purchased the local grocery store. I started out volunteering for tourism and recreational committees shortly after and now am a board member on the Wetaskiwin Regional Chamber of Commerce. I am a strong advocate for supporting local businesses and organizations so the community can thrive and grow. I have two children, whom are learning to be great community ambassadors themselves as I encourage them to participate in as many volunteer opportunities as possible. I am grateful for the opportunity to represent the residents, families and business owners of Millet.


Councillor Robin Brooks
This is Robin Brooks first term on Council. Robin is married, with a blended family consisting of 7 children and 7 grandchildren. He has lived in Millet for 13 years. Retired. Recent member of the Millet and District Lions Club. Hobbies are renovations and wood working.