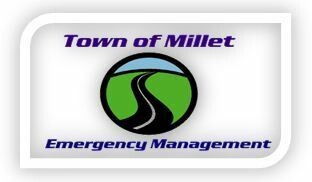 MILLET EMERGENCY MANAGEMENT AGENCY (MEMA)
Millet Emergency Management Agency (MEMA) leads the co-ordination, collaboration and co-operation of all organizations involved in the prevention, preparedness and response to disasters and emergencies for the Town of Millet.
The Agency is accountable to our Municipal Council for the protection of people, their property and the environment from the effects of emergency events.
The authority for operation is governed by the Emergency Management Act under the direction of Municipal Council.