View All News
MILLET IDENTIFIES ISSUES AND MAKES PLANS TO MOVE FORWARD!
September 24 2020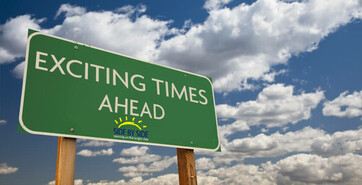 MILLET IDENTIFIES ISSUES AND PLANS FOR MOVING FORWARD!
In the past year and a half, the new administration team for the Town of Millet has been working hard to identify gaps and assess our current programs and Town facilities.
During this time many things were identified that had been let go in the past, the results of this analysis is as follows:
COMMUNTY HALL
It was determined that the current Community Hall is in very poor condition and there are several safety concerns in the building. After a full evaluation it was determined that the building would need to be rebuilt, as the foundation has cracked severely and is beyond repair.
MILLET LIBRARY
The building currently housing the Millet Library is very small and does not allow for any growth at this time. Over the past few years this has become a venue for many children for programs and activities. They are currently at capacity and therefore have to cut down on programs and new occupants.
TOWN ADMINISTRATION BUILDING
It was identified back in 2006 that this building had hit its capacity for administration. We are currently housing some staff in back storage areas, with no windows or proper exits and only 1 washroom. As the Town grows there will be no more space to house any more employees.
PRE-SCHOOL , DAY CARE ETC
It was been brought forth to Council on several occasions that Millet is in dire need of a pre-school program and day care services. Millet Council is very anxious to make this possible in Town so that our young ones and their parents will no longer have to travel to adjoining cities to attend these programs.
MEETING/BOARD ROOMS
There has always been a need for meeting and board rooms. Community groups, as well as residents have noted the need for more spaces.
OLD MILLET SCHOOL
The Town has heard from many residents that they do not want to see this building torn down, it is an icon in our community and residents have expressed that they wish to see it be restored.
With all the issues and challenges it would be impossible to rectify most of these issues in an expedient, cost efficient manner so administration and Council have been working diligently to find solutions that will show results in the quickest manner, as well as not affect the overall taxes in Millet.
RESULT
In reviewing all of the above issues, the Town has been working with Creative Infrastructure, from Wetaskiwin. An overall structural analysis of the old Millet School identified that the building is in great structural shape. So administration has been tasked to work with Creative Infrastructure to put together a plan for the Town moving forward.
We will work with Creative Infrastructure to redevelop the old school building. The building will be the new home to the following:
New Library  - the northwest side of the old school will be designed into a new public library. We have allotted 4700 sq ft which will then allow for more room for programs and activities and will also be in close range of the Griffith-Scott School.
Pre-School – The 2 old Kindergarten rooms in the basement of the old school will be developed into a pre-school area. We will be looking for someone to run the pre-school program in Millet.
New Administration office/Meeting rooms – the east side of the building will be designed for a new administration office. This will also include more meeting rooms as well.
New Community Hall – the old gym on the southwest side of the old school will be designed into a new Community Hall. The old staff room across from the gym can easily be made into a kitchen/bar area for the hall. We know the mural on the existing Community hall is very important to many residents and we are working with artists to have this mural redone to fit on the south entrance of the old school, where the new entrance to the Community hall will be.
Additional Spaces - There is still rooms in the basement that we can work with Community groups to see what how we can utilize these spaces in the future.
Administration have been working hard to find ways to move forward with this project at the least possible cost to the residents and we are happy to report that after the sale of the old community hall lots and library building as well as less maintenance required for these facilities, we will be able to proceed with the project with NO ADDITIONAL TAXES TO OUR RESIDENTS FOR THIS PROJECT!