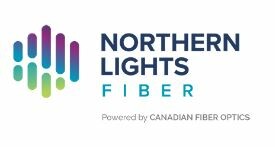 Can we refuse installation on our property?
No, when a municipality brings in new infrastructure, they must provide it to every home within the municipality. The town has an easement on every property for the purpose of utilities, any planting or construction on this easement is at the homeowners on risk.
Did the taxpayers pay for this installation?
No, the exact opposite actually. Canadian Fiber Optics is placing this infrastructure in the town of Millet at no cost. This infrastructure will generate up to $40,000 a year in tax revenue.
Are they going to fix my yard after they do the install?
Yes, the remediation team will be back to fill in any holes and seed this fall. They will also be back in the spring to ensure that any sinkage is taken care of.
This free installation is a huge asset for our small town. Although some may not want to utilize the service, it will be a huge selling point if you ever want to sell your home.
If you would like any more information regarding the service, please visit the website www.lightupmillet.ca
Reminder of the Fiber Optics Open House Sep 28th:
Do you have questions about the new fiber optics coming to Millet?
Northern Lights Fiber will be hosting an open house to answer any questions and concerns residents may have on September 28th from 4-8pm at the Millet Legion.